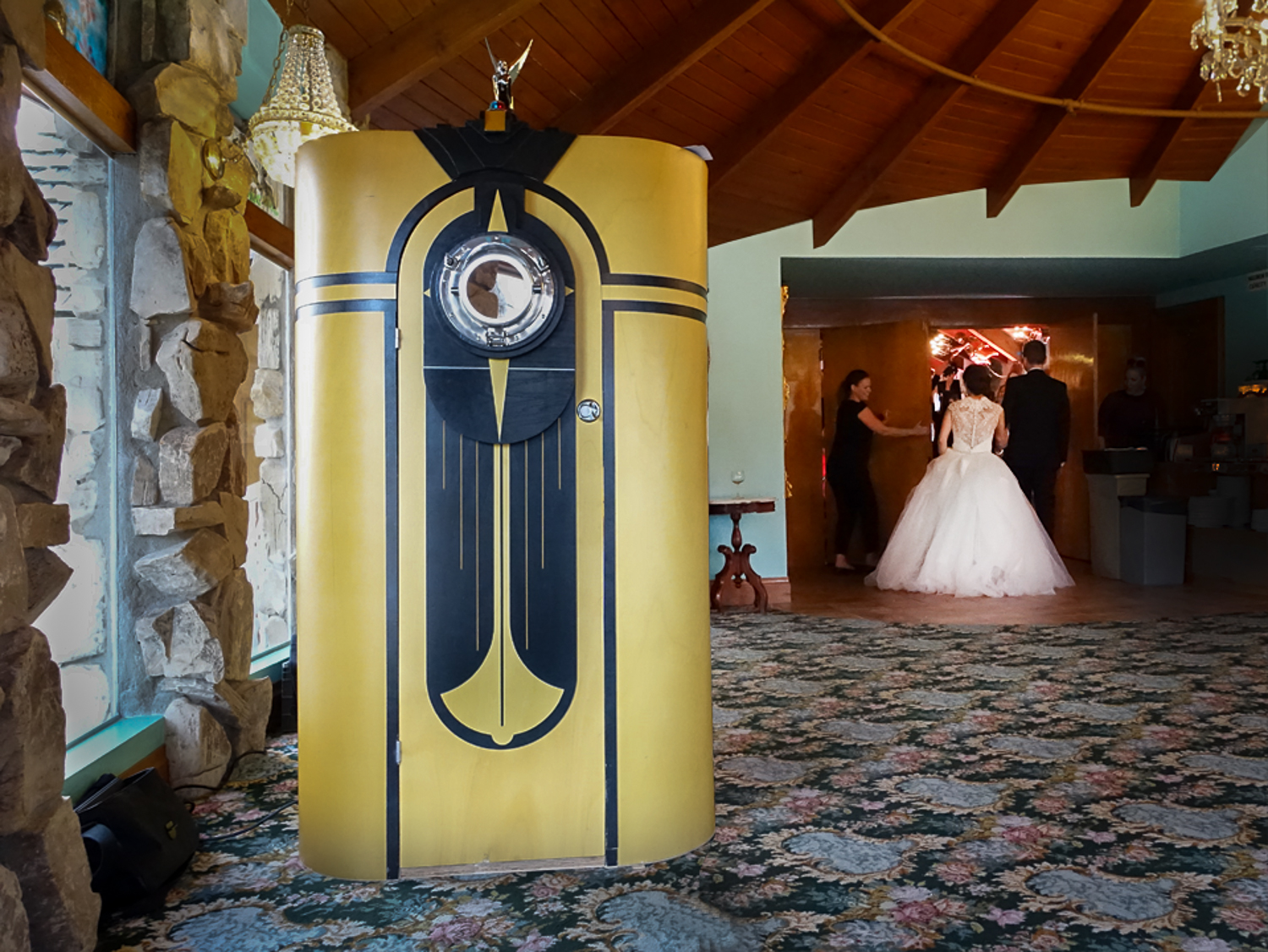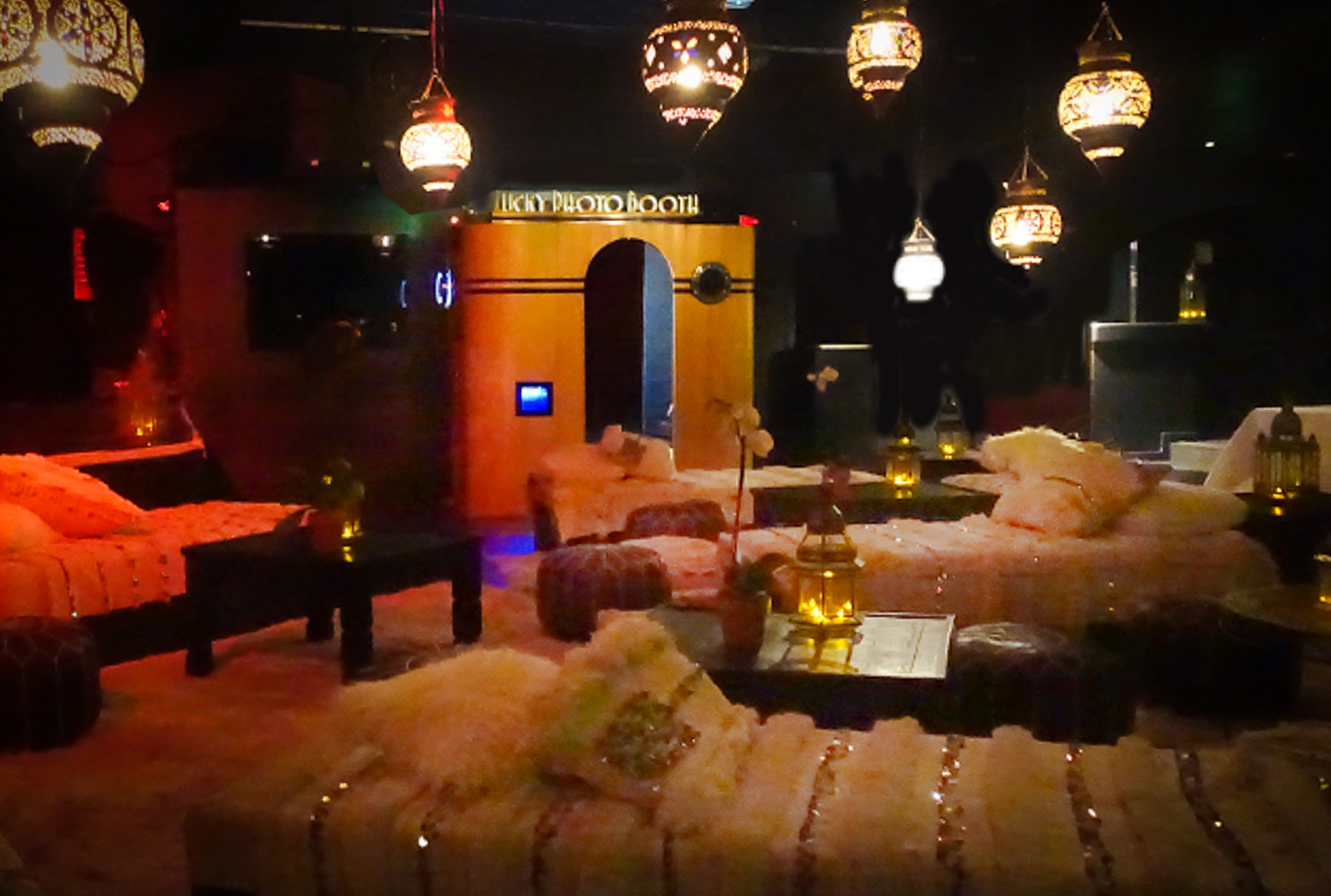 This is no ordinary photo booth.
Rich wood frames the sleek, curved, Art Deco exterior.
Period details like vintage tail lights, velvet curtains and a chrome hood ornament transport you back in time.Custom designed by Brian Davis, a portrait photographer who set out to build the best booth ever, Lucky Photo Booth is more than an architectural marvel. It also boasts state-of-the-art digital photo technology for rich, high resolution images on oversized 4 x 8 strips. Two attendants make sure your guests have a fabulous experience and take away a beautiful memory.
A stunning photo booth that takes stunning photos.If that's what you're looking for – you're in luck.
CUSTOM DESIGNED AND BUILT BY HAND